About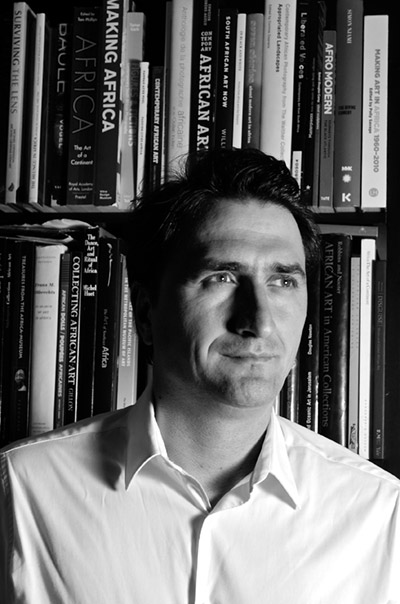 David Malík (MA) is an African art researcher, adviser and collector whose primary interest lies in the field of contemporary African art as well as in the long standing art traditions of Western and Central Africa.
David currently works as an African art expert for the global auction house Auctionata, and teaching at the Department of the History of Art and Archaeology at School of Oriental and African Studies (SOAS), University of London, tutoring on African art.
In 2015, David received the prestigious Collaborative Doctoral Award (CDA) from the Arts and Humanities Research Council (AHRC) and in the same year started his 4-year PhD research project in partnership with the Victoria & Albert Museum and SOAS, titled: Urban Art Forms in Freetown, Sierra Leone, and their Roles in the Making of Diasporic Identities in Communities in London, United Kingdom.
Prior to this, David received from SOAS his BA in the History of Art and Archaeology and his MA in Contemporary Art and Art Theory of Asia and Africa.
His research has led him to diverse places such as Freetown in Sierra Leone, the Renee and Chaim Foundation in New York, Sotheby's Institute of Art, as well as to numerous collaborations with institutions such as the Museum for African Art in New York, the British Museum, and most recently with the V&A in London.
David also specialises in African art photography and his work is featured in various academic and non-academic publications.